The Eromanga Natural History Museum (ENHM) houses Australia's largest dinosaur, a 95-98 million year old titanosaur called 'Cooper'. He is one of a growing number of significant fossil discoveries in the heart of the South West Queensland Channel Country. It also is home to some of the world's largest megafauna and an array of microfauna, discovered nearby in Eulo, these are estimated to be 50,000 – 100,000 years old.
Stage 1 has been built meeting international museum standards, on a dedicated 167 hectare site 3 km outside of Eromanga, approximately 1 hours' drive west from Quilpie.
ENHM is open to the public 7 days a week Monday to Sunday for 4 x 1 hour 'Australian Giants Tour' per day:
9-10am, 11am-12pm, 1-2pm, 3-4pm.
Experience 95-98 million years in 60 minutes, a Tour of wonder across the ages.
As a premier tourism attraction it will dedicate itself to celebrating the prehistoric history and the amazing diversity of life of outback Australia - from the tiniest fossils the size of a sugar grain, to the mightiest dinosaurs Australia has ever seen.
Coopers Country Lodge newly established facilities are top class, delivering the expectations required of any 4 Star accommodation. This exciting new outback stay in South West Queensland lets you experience the best of both worlds the past and the present. Enjoy the fresh air and the star filled night skies onsite in the Eromanga Natural History Museum Nature Reserve. Rooms are semi self-catering, self-contained and have a classic Australian character that sets the scene for a memorable and distinctive stay. For booking Information Visit our website: http://www.enhm.com.au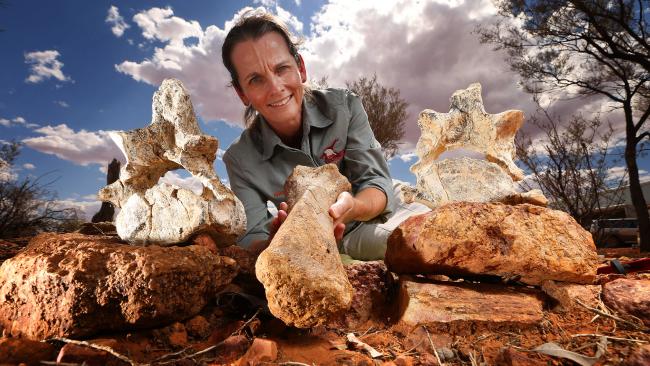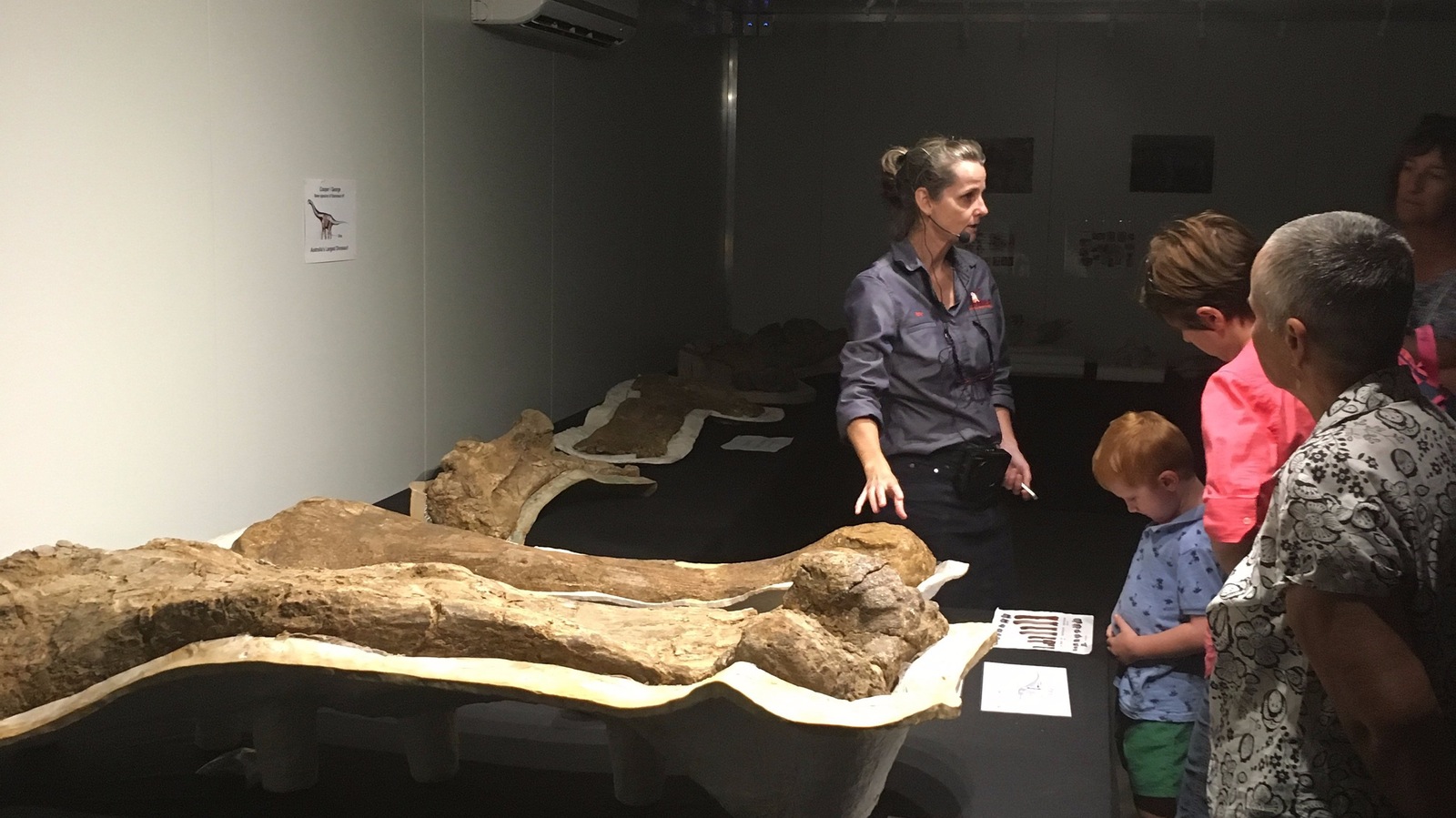 This unique fossil collection represents the extensive Australian dinosaurs, megafauna, microfauna & plants, which grows each year and is a quality and quantity rarely seen in context of a single collection. These collections will allow us to preserve and study the diversity and evolution of this region, from the age of dinosaurs to the age of man.
A visit to the Eromanga Natural History Museum is an interactive experience where you learn to recognise dinosaur fossils from paddock to laboratory. Hands-on experiences include removing the rock using specialised tools to expose the fossilised bone and talking to locals who dig up the bones and prepare them for display. Learn more at the website.